29:Eleven Maternity Home
The 29:Eleven Maternity Home is an intimately designed, family-style housing program that celebrates motherhood during pregnancy and for an extended time after giving birth. Each mom develops a plan with goals tailored to her life, situation, and interests. It's that extra care of the moms that caught our eyes. Founder Becky Pérez identified their need very quickly—transportation! With our grant, they were able to purchase a good-sized van.
Lighthouse Arab World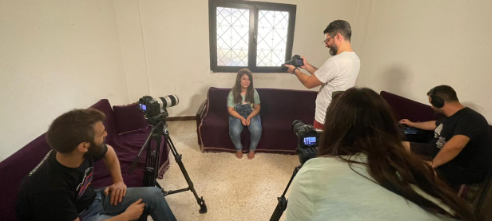 Lighthouse Arab World (LAW) creates media programs that build bridges in a hostile environment, break down walls of hate, and ultimately share the redeeming power of Jesus Christ. The message of salvation is proclaimed to the Arab World, and the local Churches are encouraged. LAW is headquartered in Beirut, Lebanon with additional offices in Cairo, Tunis and Casablanca. One example of a current LAW video production is Small Letters, where young refugees tell their own stories of suffering and loss–stories about how God reveals Himself through His love, healing, and care.