Pro-life organizations have been on our radar for many years, yet Alternatives Women's Center, with all the work they put into attaining their AAAHC accreditation (involving meeting standards of 500 different criteria, akin to that required of surgical centers) and which is setting a new standard for Christian and other pregnancy centers, is really exciting to us. Add to that, a greater influence in the community at large with their push for a strong STI/STD preventive program—a holistic approach to women's lives—that will affect their families, friends, and communities.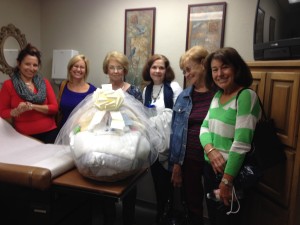 "Women who come into Alternatives for a pregnancy test often find they are not pregnant and are so relieved they turn off their listening ears to further education concerning the importance of STI/STD testing, sexual health, and integrity. They do not realize that their behaviors will affect their sexual health even as far as fertility. The STI infection rate is so ubiquitous it is affecting the fertility and general health of the overall population. Currently over 90 million people in the United States have a sexually transmitted disease."
The SEEDS grant money provided the start up costs needed for a strong preventive program that will make a difference in our community and continue to serve as a model for other women's centers. Alternatives spends 90 minutes with each client; it is in this context, and every subsequent visit, that they share how God views each girl, how special they are made by Him, and that He desires a personal relationship with them.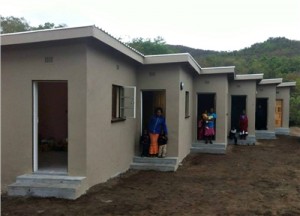 Project Canaan is a 2,500-acre, large-scale land development project in Swaziland being designed by business people to come alongside Africans and bring expertise, resources, and heart together to help them find a holistic solution to a complex set of issues. PC will provide training and employment, grow large amounts of food to stimulate the local economy and allow for export. They work with dozens of HIV/AIDS women, either widowed or abandoned, who are vulnerable to predators of all kinds yet doing their best to stay alive and care for their children. Pictured here is the Sicalo Lesisha Kibbutz (meaning "New Beginning" or "Fresh Start"), built to provide these widows and abandoned mothers with a safe and secure home for themselves and their children in a sustainable environment. Our SEEDS gift contributed to the construction of 1 1/2 units.